Hi Paper Sweetie fans...are you having fun yet?
I sure you will today once you see all we have
to show you today with our 'New Release Rewind'
don't forget ALL the new release is available right now in store!
I mixed one of the newly released sets with a set released a few months back
'Ewe Make Me Happy'
with the NEW set 'Blessed'.
I stamped the big beautiful new sentiments
going down on my paper to really make a statement
(just scroll on down to see ALL the fabulous words included in this set,
I know I will use this over and over)!
The ewe and the tiny hearts have all been 'glittered' up with a glitter pen.
Blessed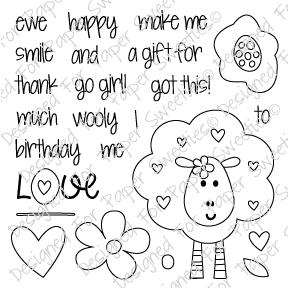 Ewe Make Me Happy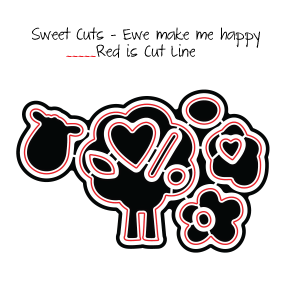 Sweet Cuts - Ewe Make Me Happy
Entering the following challenges:
Word Art Wednesday ....ATG
Crafty Card Makers ... Thankful